Just as banks in the past gave you interest for having your savings deposited with them, in the cryptocurrency world there are also platforms that pay you interest for having them with them, even allowing you to apply for loans leaving your cryptocurrencies as collateral. In the post How to earn 6% interest on Bitvavo I talked about the Bitvavo exchange paying you 6% interest on stablecoins. They also pay you interest on other cryptocurrencies deposited with them such as Bitcoin, Ethereum, Cardano, among others. But Bitvavo is not the only one that pays interest on your cryptocurrencies.
I recently opened an account on the Nexo platform, the interest rates they offer are much more attractive than Bitvavo so I decided to spend some cryptocurrencies with them to try it out.


What is Nexo?
Nexo is the largest lending platform in the crypto space, it was established in 2018 and offers several services such as: cryptocurrency exchange, lending for your cryptocurrencies (kind of like pawning them), the option to earn interest on your cryptocurrencies and a debit card. The interest rate they offer for your cryptocurrencies is much more attractive than Bitvavo.
Nexo has its own cryptocurrency, the Nexo token, the amount of Nexos you have in your account will influence the interest rate they will pay you or the interest rate you have to pay if you borrow money. They call it loyalty level. The loyalty level depends on the percentage of Nexo tokens you have in your portfolio. The levels are Base, Silver, Gold and Platinum.


You can fund your account via bank transfer or credit card. I have been able to use the Wise card and the Rabobank credit card to fund my account. Two things to consider when funding your account is that to pay by credit card you need to have advanced verification and with bank transfer you can transfer as little as 10 euros.
How much interest do I get?
As I mentioned at the beginning of the post, the interest rate they offer you for your cryptocurrencies is much more attractive than Bitvavo. Nexo gives different interest rates depending on your level of loyalty. The interest is paid daily (after the first 24 hours after you deposit) and you can choose how you want to be paid: in Nexo tokens or in the cryptocurrency you deposited. If you choose to be paid in Nexo tokens they give you an additional percentage of interest. In my case I chose to get paid in Nexo, in the hope that the Nexo token will go up in price in the future and I will earn double.
The interest rates that give the highest level of loyalty at the time of updating this entry in November 2023 are:
For stablecoins and euros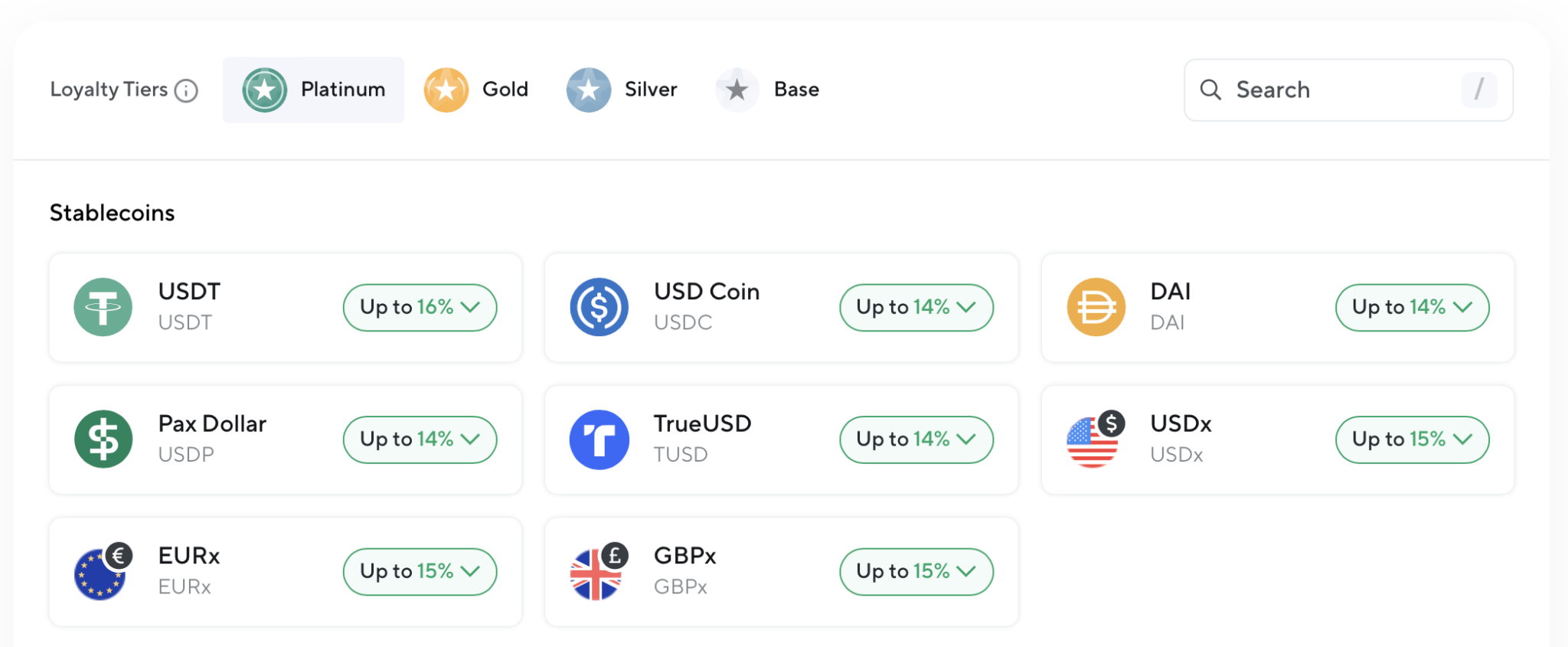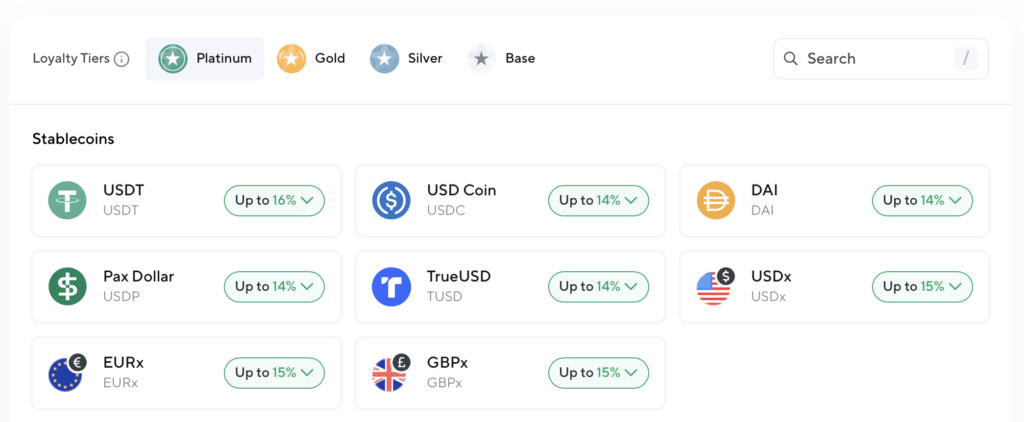 For cryptocurrencies: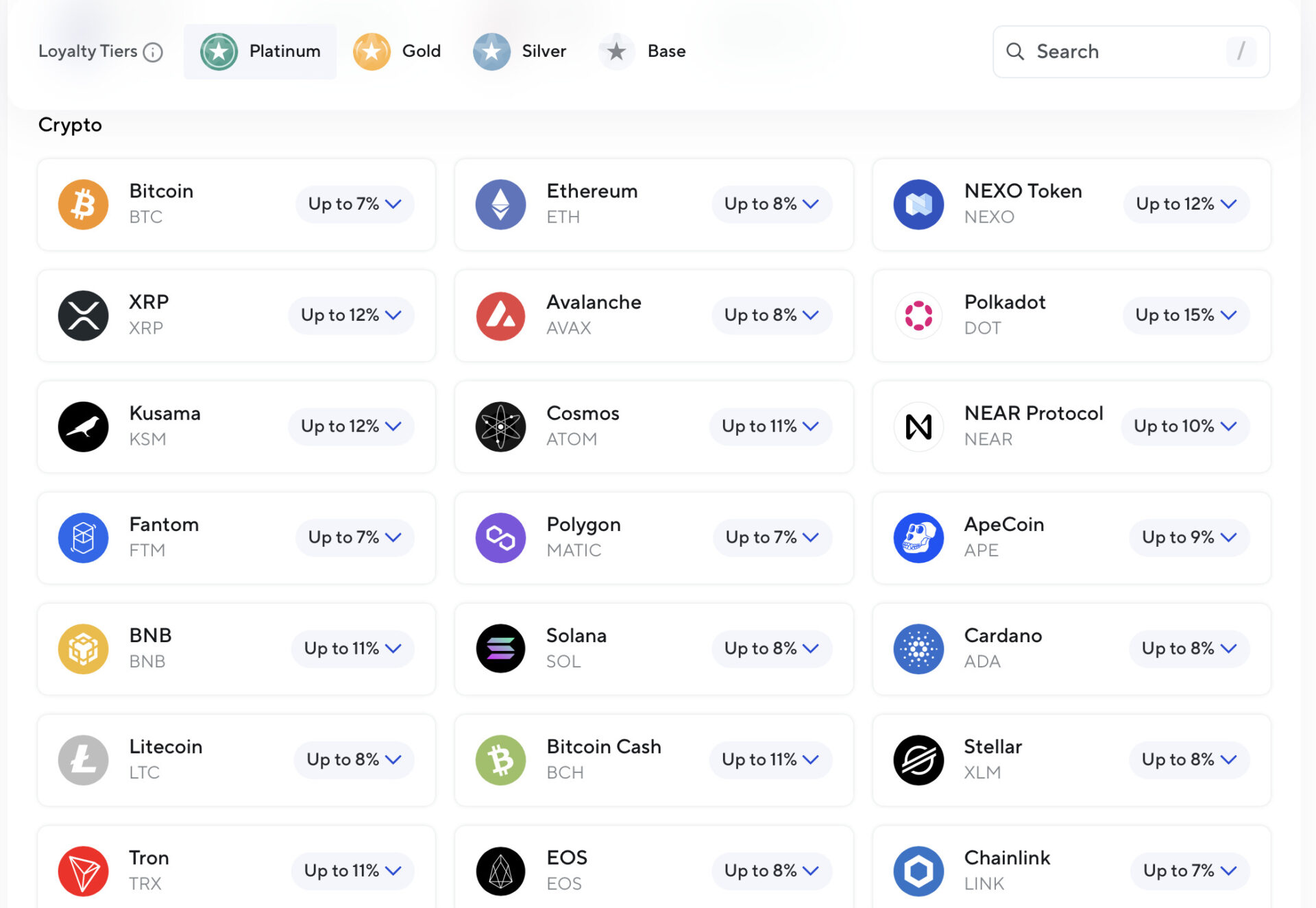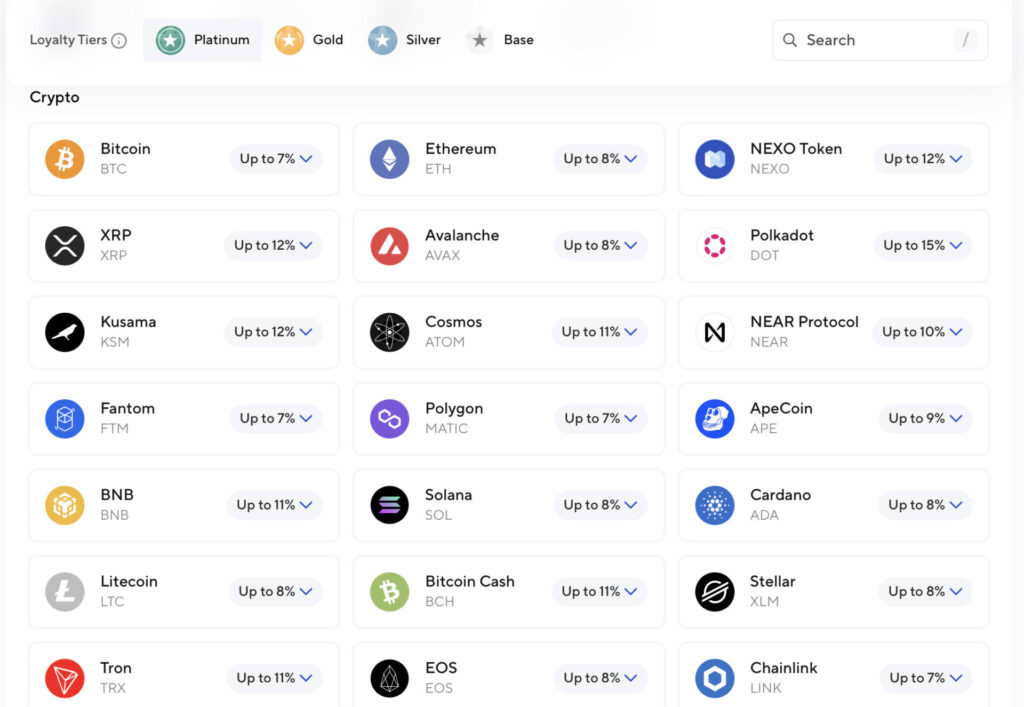 As you can see the interest rates are very attractive for stablecoins and even in euros. To deposit euros you can do it via bank transfer or by buying a cryptocurrency with a credit card and then exchange it for euros within the Nexo platform.
How safe are my cryptocurrencies in Nexo?
Cryptocurrencies deposited with Nexo in products that generate interest are held with an escrow entity that is insured for USD 375 million. In addition Nexo has partners such as BitGo and Ledger Vault who are leaders in security in the blockchain space. Cryptocurrencies are stored in cold wallets (i.e. they are not on the internet) although they do not specify what percentage is in cold wallets. Their infrastructure is also ISO/IEC 27001:2013 certified. So your cryptocurrencies will probably be just as safe as with a large exchange like Coinbase or Bitvavo.
To open your account with Nexo or get more information about the service you can click here. By doing so, you will help support the blog and future articles.